Inventiv has experience working with large organizations and Fortune 500 companies on a national level. We've increased organic traffic for Enterprise clients from 150% - 250% on an average.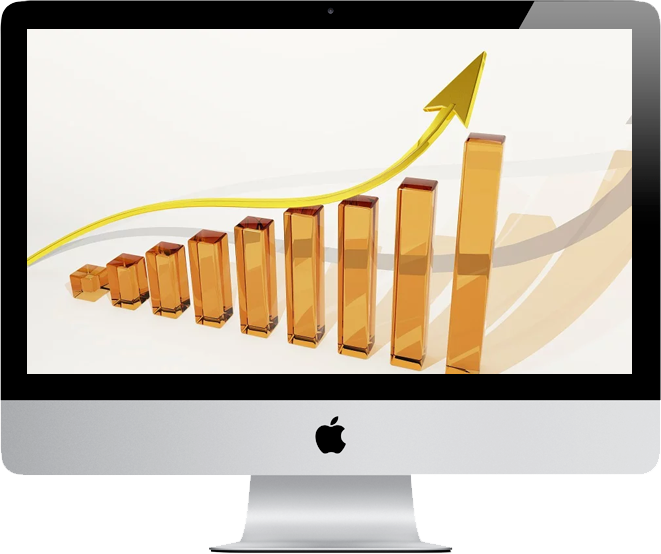 We're an Enterprise-Level SEO Company that Grows Your Sales & Leads.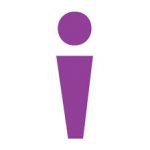 The difference between Enterprise SEO services and traditional SEO services isn't merely semantic; it derives from the inherent advantages being a larger organization with more resources provides. Many enterprise-level organizations that engage Inventiv arrive with full-fledged marketing teams at their disposal, occasionally even a dedicated digital marketing or SEO team. This is in direct contrast to many of the smaller companies that we've worked with, who are often looking for us to fill that entire void.
We'll work with your team to identify the most effective role Inventiv can play in your enterprise's organic search engine visibility. We will analyze search data and trends within your industry to provide actionable insights wherever we are needed. With razor-sharp focus, Inventiv is prepared to assist your enterprise with any and all facets of your digital marketing initiatives.
Inventiv understands that Enterprise clients demand Enterprise services.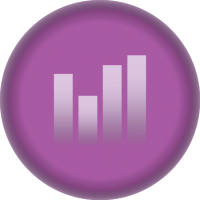 Proven Enterprise Tactics
Inventiv  tracks the latest SEO trends so that you don't have to. We've worked with hundreds of enterprise-level organizations, including Fortune 500 and 1000 companies. While every business and SEO strategy is unique, we have a proven track record of success and know what works and what doesn't work. We'll leverage over 15 years of Enterprise SEO experience to put our experience to work for your business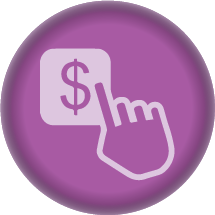 Award Winning Enterprise SEO Services
Inventiv is nationally recognized as the #1 rated eCommerce SEO company on the planet. Whether your enterprise-level organization is eCommerce, lead generation, or informational, the core philosophies required to be successful remain largely the same. When you work with Inventiv, you'll be working with one of the best and most recognized names in the SEO industry.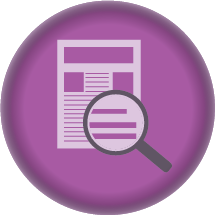 Detailed Monthly Reports
Our Enterprise-level SEO clients love our detailed and interactive reporting system. Each month, we'll summarize exactly what changes we made on your website, review your campaign's KPI, and discuss future plans and strategies. When your boss asks how the SEO campaign is going, forward them your most recent Invnetiv SEM Spotlight report.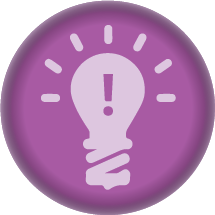 In-House Certified Google Partner Team
Many ostensibly reputable SEO agencies outsource SEO services, often to other countries. While this isn't necessarily bad in and of itself, the benefits of working with a US-based company far outweigh any cost saving provided by such outsourcing. Inventiv NEVER relies on a 3rd party to provide services.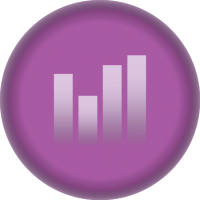 Technical Capabilities
Invnetiv is a technically-focused Enterprise SEO service provider. Many SEO companies have great ideas only to fail when it comes time to execute. Our SEO team is comprised of experts in all relevant fields. We have the technical chops required to execute our strategies to their fullest potential, without bogging down your existing designers or dev team.

We'll get back to you within 24 hours.
For immediate service, schedule a call today
Open Monday through Friday, 9-5 CST.
We're an expert enterprise SEO services company offering the following:
Extensive Market & Keyword Research

We use all of the popular SEO industry tools and many you've never heard of, to gain a high-level understanding of your industry, its competitiveness, and what it will take to rank your website organically in search engines like Google.

Enterprise Competitor Research

If you think of SEO as a race, understand you don't have to be the fastest runner in the world to succeed. Rather, you just have to be faster than the other racers. We'll analyze the top players in your industry and develop a gameplan to beat them to the finish line.

Conversion Rate Optimization

Improved rankings and traffic are great, but not if they don't convert. With over 18 years of CRO experience under our belt, we know how to maximize your website's conversion rate. Whether eCommerce or lead-gen, every website has goals or desired actions for website visitors to take. We'll audit your website's most important pages and test our suggested changes to maximize your conversions.

Landing Page Creation

Our SEO team leverages our in-house team of designers and web developers to create custom landing pages for your business that convert.

Complete In-House Web Development

In addition to our enterprise SEO services, we're a full-fledged web development company too!

Backlink Audit & Link Building Plans

Whether you need your existing backlink profile audited or you need a plan to earn new links, we got you covered. We will analyze your backlink profile and your competitors to develop an action plan.

Content Development

We have a full in-house content develop team, experienced in product and category copy, landing pages, press releases, blog and information center posts, and much more. Whatever your web content needs, we can handle them.

Paid Advertising Options

In addition to organic channels, we also offer Paid Advertising Management services. Enjoy the added benefit of having all your digital marketing services under one roof.

Solving Your Unique Needs

Every business is unique, and every website will have different priorities to improve organic visibility. Our services aren't turnkey, and neither are our strategies. We'll identify what will
Clients
These are some with whom we had the pleasure of working with